Ultrasone naaimachine en snijmachine voor ondergoed
Ultrasone naai- en snijmachine voor ondergoed is een zeer efficiënt apparaat. die voornamelijk wordt gebruikt in randafdichting van kunststof , lassen, snijden, reliëf, enz. Afgewerkte producten hebben een goede waterdichtheid, geen naald, gesmolten oppervlak is glad zonder bramen. Op grote schaal gebruikt in kleding, speelgoed, verpakking van levensmiddelen, milieu niet-geweven zak .
Functies van ultrasone naaien en snijmachine voor Underware
1. Er is geen mist en vonk tijdens het lassen. En het zal de rand van de stof niet beschadigen.
2. Het is gemakkelijk om ultrasone vorm te veranderen. Schimmel kan worden aangepast volgens de eisen van klanten.
3. Zonder voorverwarming, en continu gebruik is mogelijk.
4. Kop en roller zijn gemaakt van speciaal staal voor duurzaam. En het doet ook behandeling in meerdere stappen, zoals warmtebehandeling, koudebehandeling, enz. Om zijn levensduur te verlengen.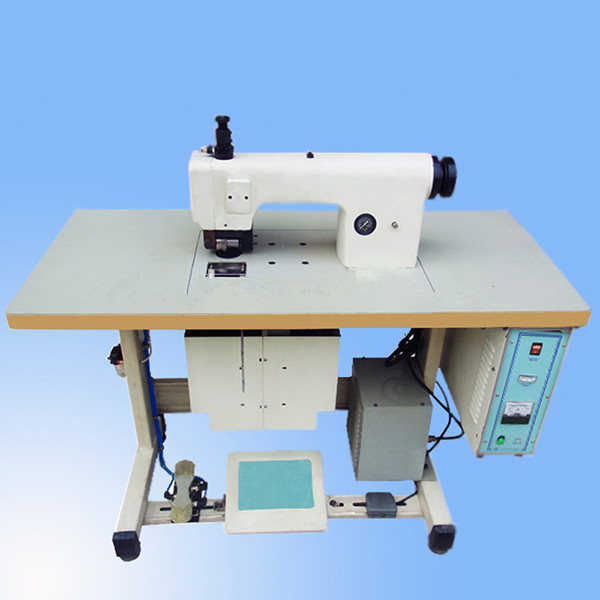 Geschikte materialen voor ultrasone naai- en snijmachine voor ondergoed.
Deze machine kan werken met alle chemische synthetische vezelmaterialen, of materialen bevatten chemische vezelmengdoek, chemische film (chemische vezel moet meer dan 30% zijn), bijvoorbeeld Nylon, handwerkdoek, niet-geweven stoffen, T \ R doek, Tetoron doek (polyester doek), meerlagige doek, andere gecoate stof en gecoat papier.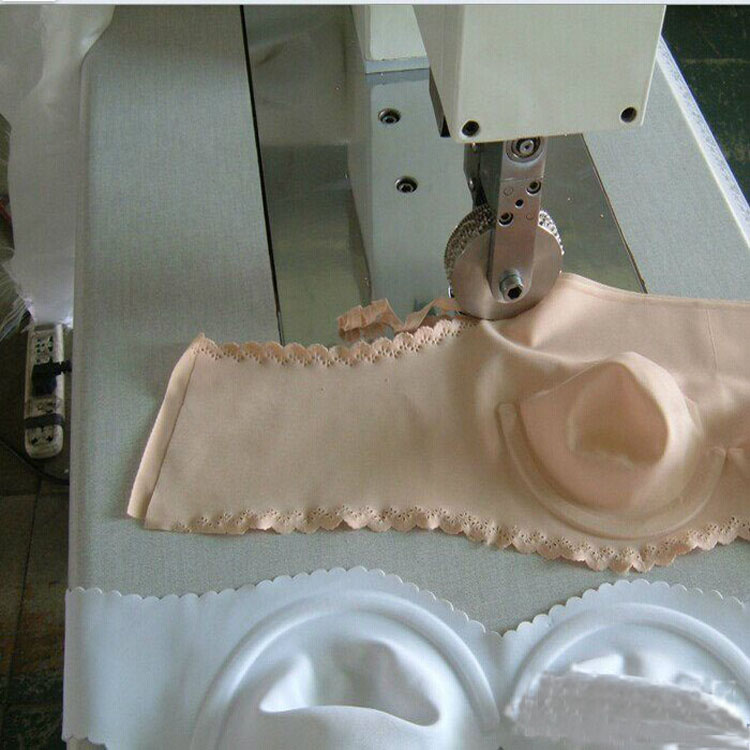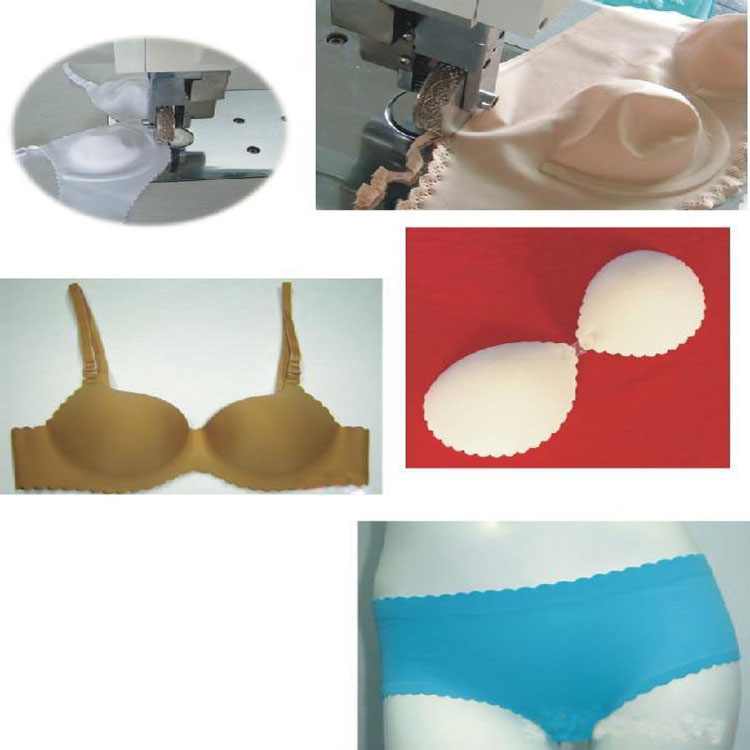 Technische Parameter van Ultrasone naaimachine en snijmachine voor Underware :
Vermogen: 1500W-2000W
Frequentie: 20 KHz
Voltage: 50 / 60Hz 220VAC / 10A
Afmeting: 1200 * 550 * 1200 mm
Gewicht: 125kg
Capaciteit: 9-20 m / min
Rollenpatroon: aangepast
Inpakken:
1. De volledige machine zal worden overgedragen in een houten kist of volgens de eis van de klant, geen extra installatiekosten nodig.
2. Machine installatie ontwerp aandringen op het principe "humanized", installatie is eenvoudig en handig.
3. Er zijn enkele merktekens op de machine zodat u elke onderdelen gemakkelijk kunt vinden, en enkele installatie-instructies, foto's en video zijn ter referentie.
Service:
1,12 maanden garantie voor machine.
2. Verstrek gratis technisch advies en andere gerelateerde onderhoudsdiensten.
3.12-24 uur online service voor basisinstellingen en reparaties.
4. Zorg voor de levering van reserveonderdelen.
Bedrijfsinformatie:
JIEDA Ultrasone Equipment Technology Co, Ltd heeft meer dan tien jaar ervaring in de ontwikkeling van mechanische apparatuur, geniet van een goede reputatie op deze lijn. En heeft veel trouwe klanten, zowel thuis als overzee.
Belangrijke producten: Ultrasone quiltmachine, ultrasoon systeem, ultrasone transducer, ultrasone hoorn, ultrasone generator, ultrasone kunststof lasmachine, niet-geweven lamineermachine, ultrasone ponsmachine, ultrasone snijmachine, enz.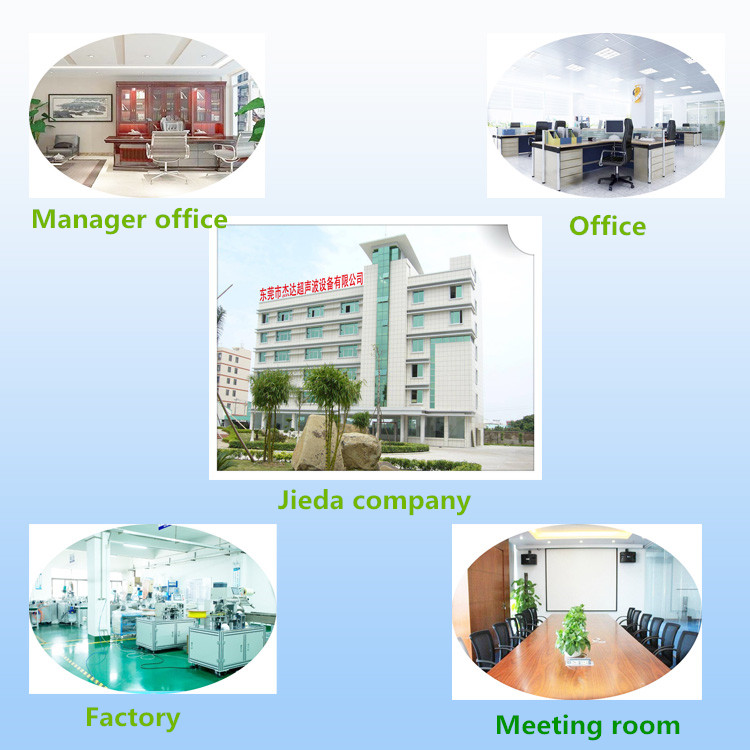 FAQ:
Vraag: Hoelang krijgen we de machine?
A: Wij en onze klanten kiezen meestal voor levering over zee, dus zodra u de bestelling plaatst, regelen wij de levering binnen 3 dagen en ongeveer 7-35 dagen (afhankelijk van de bestemming) krijgt u de machine.
Vraag: Moeten we de machine nog steeds installeren nadat we hem hebben gekregen?
A: We passen de machine aan voordat we deze aan u leveren, we sturen u ook een video en een handleiding om u te leren hoe u de machine moet gebruiken.
Vraag: Hoe zit het met uw garantie?
A: Onze garantie is 1 jaar, kan alle machinedeel gratis binnen 1 jaar worden vervangen als gebroken (niet met de hand gemaakt door de mens gemaakt)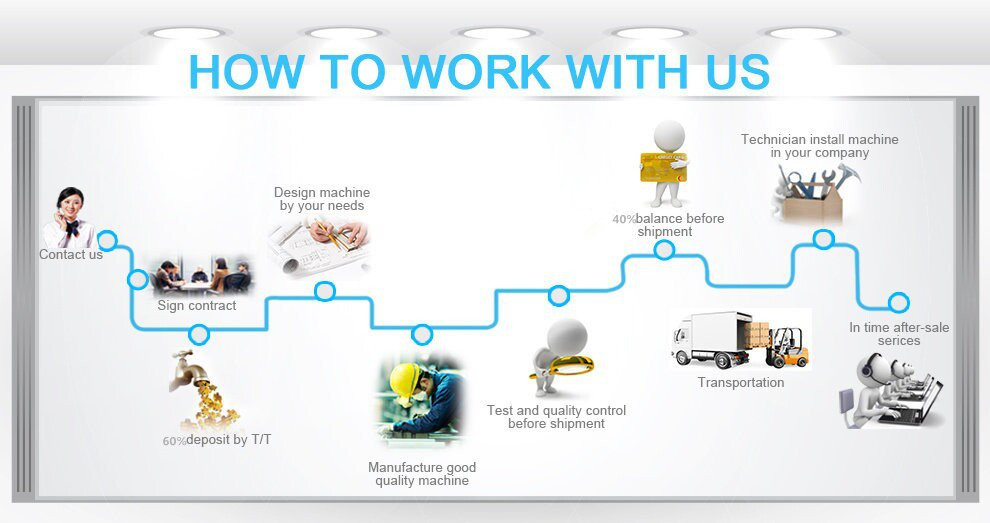 Product Categorie : Ultrasone kant naaimachine